THE EGC BUSINESS SCHOOL

NETWORK 
The EGC network is a leading network of business schools in France. The Bachelor in Business is a 3-year post-High School state-certified qualification. EGC Business Schools are run by the French Chambers of Commerce and Industry (CCI). This program include recognised teacher-researchers and expert professionals.
When recruiting students, the EGC Schools select candidates whose profiles truly correspond to the needs of businesses. Students receive individual coaching throughout their studies in order enable each of them to successfully construct their career and life project to become creative and responsible managers. This Bachelor degree is highly appreciated by recruiters for its professional and international vision.
All of our schools operate under the European Credit Transfer System (ECTS).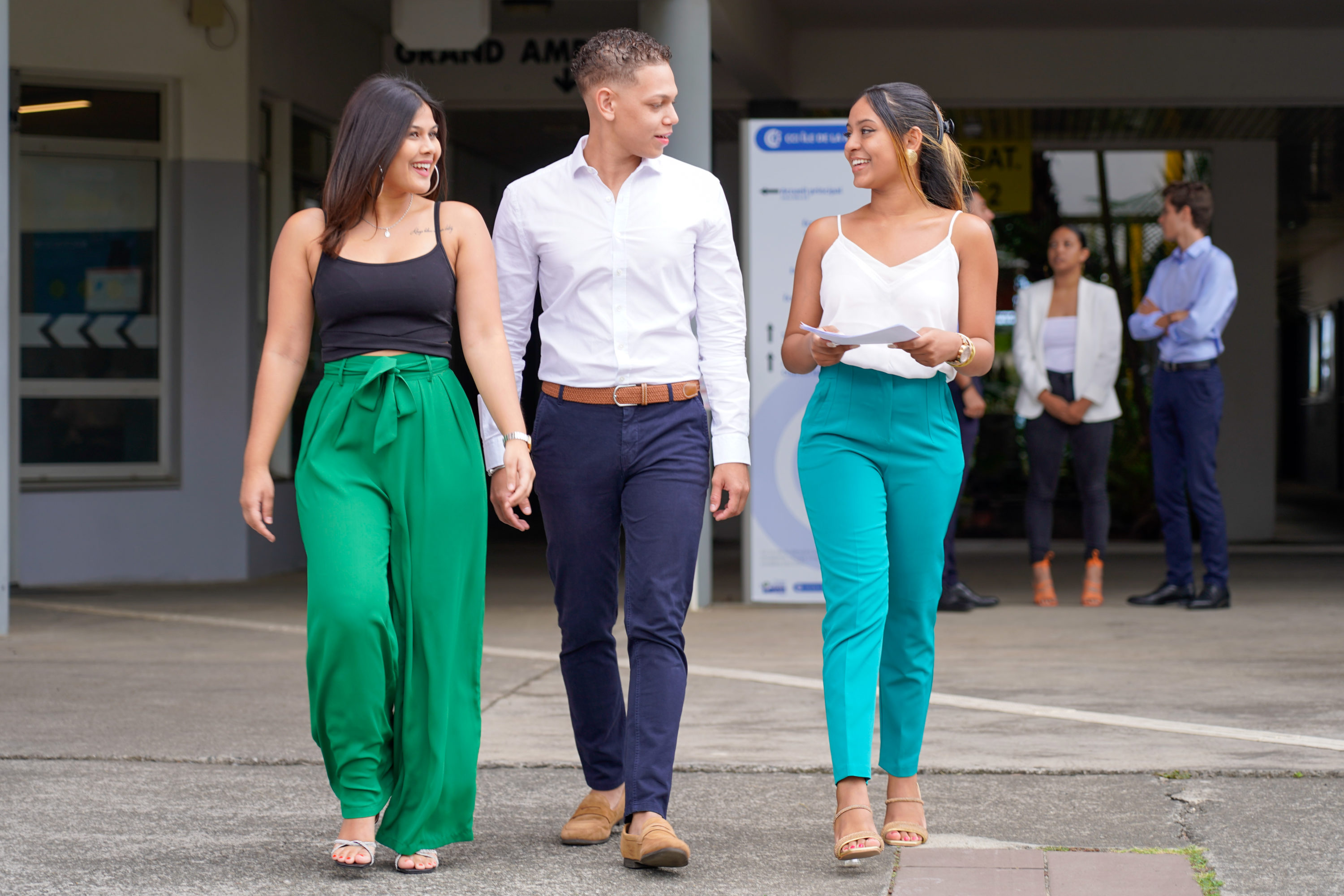 Our school offer a 3-year degree course in business studies. Our goal is to turn out versatile and operational graduates ready to take on professional responsibilities in a variety of fields.
To achieve this objective, our students are in constant contact with the business world, primarily through several work placements including one which will be at least four months abroad.These work placements offer students the opportunity to put what they have learned into practice. By the time they graduate, our students have already spent nearly a year within the profesionnal world.
Studying in EGC Réunion guarantees students a rapid access to employment and successful integration into the business world. Our after-course job placement rate reaches 90% within 6 months of leaving. Our graduate make fast progress in marketing, selling techniques, sales administration, purchasing, distribution, banking and international trade.
The pedagogical objectives of each converge on 4 key skills that will enable students to be fully prepared for the profesionnal world. Students study two languages: English for all students,
plus a choice of Spanish, German or Chinese.
Economics, accountancy, law, import/export, international trade and many other business-related components.
The international placement
All EGC students take part in a learning experience abroad. This experience takes the form of a work placement in a foreign company,which is essential for the students to gain experience of business management and organisation in an international context. The international placement improves both business and linguistic skills. Each international placement is the result of a carefully constructed individual project. While our students gain a great deal from these internships, they also make a real contribution to the host companies. That is why all foreign placement projects are studied and approved by the school to make sure that they are adapted to the student's linguistic and business skills. Our students have carried out placements in large well-known corporations as well as in small and medium sized companies.
EGC STUDENTS : SELF-STARTERS
Besides their official internships, EGC students carry out a number of real-life projects such as market surveys for local companies, event organisation, and involvement in humanitarian activities.In class, they participate in many
group projects, thus getting a good idea of the challenges of team work. During the 3-year program, the students are faced with real business cases in order to practice the knowledge, skills and know-how acquired during the year in a practical fun way. These challenges carried out by students enable them to naturally combine practice with theory
For more information about Internship or partnership, contact us at

egc@reunion.cci.fr

.